We at St. Paul's are  pleased and excited to share the information that "our" interim moderator,
Rev. Germaine Lovelace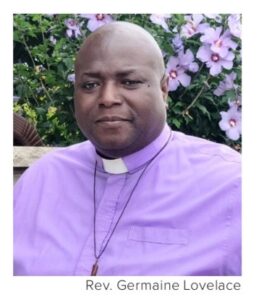 Will be receiving the Vancouver School of Theology's 2022 T.E.G. award at a dinner ceremony in Vancouver on May 10th.
In just the few short months that he has been with us, we have seen and experienced all that this award for Thoughtful, Engaged and Generous Christian Leaders represents personified in words and actions by Germaine. His deep, Spirit-led love for serving people and sharing the message of Christ's redeeming Grace has led him from Theological colleges in West Indies and Vancouver BC via Burnaby BC, Kenora ON, Winnipeg MAN to St. Mark's right next door in Mississauga where he is currently serving as Minister and recently to us here in Bramalea.
To the Congratulations from all who have been blessed by your enthusiastic thoughtfulness, encouragement and energy, Germaine we add our resounding AMEN.
Ukraine Crisis Appeal
This devastating conflict has already displaced over a million people.  The most urgent needs are for food, water and shelter. The Presbyterian Church in Canada (PCC) through Acts Alliance and Canadian Foodgrains Bank is well placed to provide urgently needed assistance.
If YOU wish to be part of this assistance, you may do so by directing your donation to PWS&D on the " other" line of your envelope
Mission and Outreach:  We are still collecting pop cans, pop tabs, eyeglasses, milk bags, stamps etc.
TRUNK OFFERINGs will continue monthly through May and the summer months from 1:00 to 2:00 o'clock. Please note the shortened time.